I have noticed a trend lately: an increased use of hand gesturing. But it seems to be more than just an aid in communicating a message than some sort of invokation and delineation of personal space, at once projecting across past and into future.
The gesticulations seem to be by those who are struggling to keep pace with the laterality, in thought, of the other. Though by no means am I sure of that.
More sure am I that the gesticulations are being used as some kind of spatiotemporal delineage and occupation of zone of proximity designed to halt the "progress" of a more "advanced" opponent in dialogue; a symbolic proclamation of space and zone affording some sort of power projection. It can happen in intimate settings or somewhat remotely. That is, the two parties may be close by in conversation or they me be at a distance, yet within visualising distance, from each other.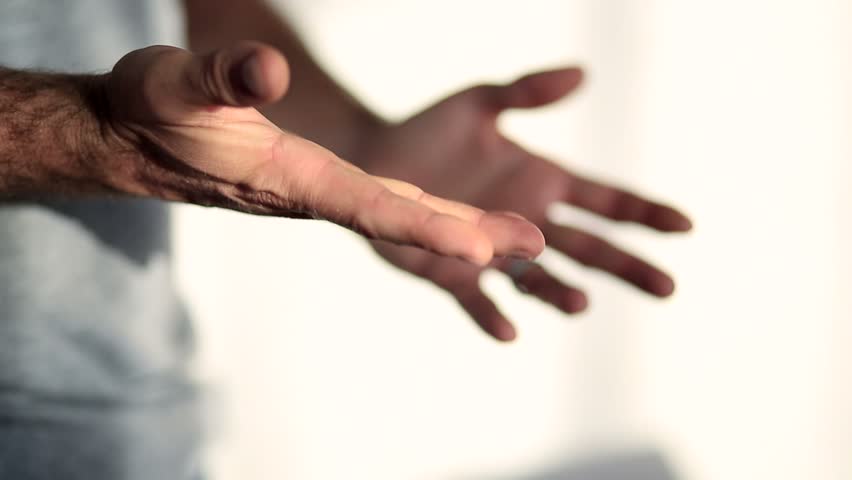 The whole thing strikes as a new way of communicating space, zones, power, and occupation. It can be part of body language that is made to be patronising, condescending, even overtly emasculating, but on the whole, I suspect, it occurs at the subconscious level of the perpetrator.
Essentially, it represents that one member of the dialoguing party is intimidated by the formidability of the other.
A similar phenomenon is happening  when people deliberately cross the paths of others in walking, or cutting them off whilst driving.
It's all about inhibiting the other enough to catch up to them.
Is this all part of the "new mestiza"? It's certainly part of keeping up with the Jones's.